What's the difference between a prosthodontist office
and a cosmetic dentistry?
If you are contemplating any kind of cosmetic procedure, it is very important to have confidence in the clinician you choose to carry it out, and it is extremely unwise to proceed unless this level of confidence has been established. Dental aesthetics is a topic which is deceptively complex, technically demanding and requires a range of skills that may not be immediately apparent. A prosthodontist's credentials and education differentiate their specialty from cosmetic dentistry.
General dentist can take a few specialty courses in cosmetic dentistry procedures and practice cosmetic dentistry. A prosthodontist, like Dr. Rakan Baaj on the other hand, is a specialist recognized by the Royal College of Dentists of Canada who has completed 3-4 years of additional training following dental school. He is professionally recognized as an expert in restorative treatments, which include prosthodontic procedures also associated with cosmetic dentistry, such as implants, crowns, and veneers. The difference is that a prosthodontist is trained to handle the most complex cases. A prosthodontist may also fill the role of being a lead dentist for conditions presenting various dental needs.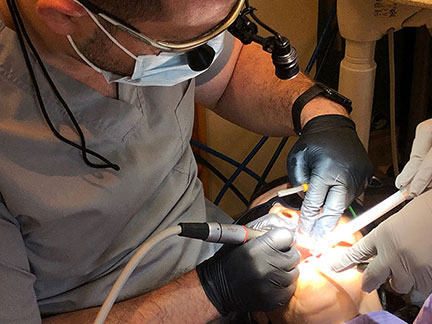 Single-tooth or Multiple-teeth, Cosmetic Dentistry Procedures: ​
Full-Mouth Rehabilitations
Gold & Metal Restorations
Dental Crowns & Dental Bridges
Our Prosthodontist Approach To Cosmetic Dentistry
At RB Prosthodontics, we begin with a personalized cosmetic consultation that considers:
Your dental, medical and social history.
If any previous dentists have attempted to carry out cosmetic procedures; If so, have they been successful? If not, why not?
Invest effort and time – as much and as long as it takes – to understand the patient's perspective and expectations, and to gain a detailed appreciation of the specific things that the patient is happy with, and is not happy with, about the appearance of their mouth, teeth, face and smile
Try to establish the motivation behind the patient's interest in cosmetic dentistry.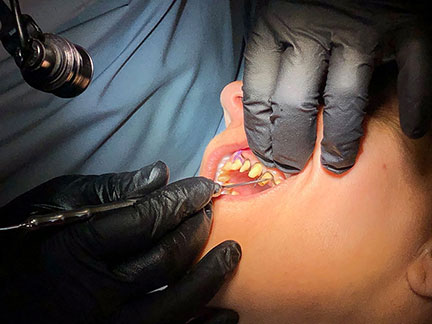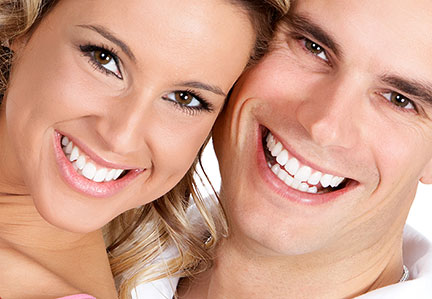 At RB Prosthodontics, we do not impose our perception of aesthetics upon those of the patient. What looks natural and optimal to us may look entirely wrong to a patient. Our cosmetic dentistry goal is to tailor your new smile to you. Aesthetics is highly subjective and a dissatisfied patient who feels that their personal wishes have been ignored, will not be reassured by a clinician's insistence that the patient's own perspective is wrong, or ill-judged. We deliver smiles that are as unique as yourself.
Request Your Cosmetic Consultation Today
If you're wondering you should see a prosthodontist for your current condition, then you've come to the right place. A prosthodontist can improve your appearance by fixing broken or discoloured teeth and the associated structures with aesthetic dental crowns, porcelain veneers, dental bonding, and customized prosthesis. When your dental treatment is completed, you will be amazed at the difference in your smile!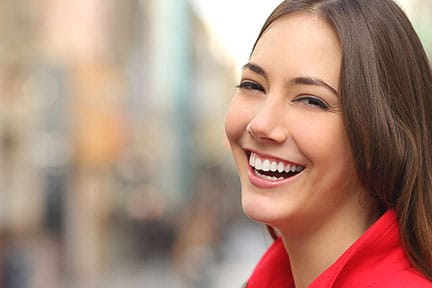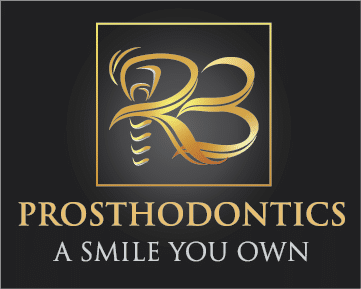 VISIT US
---
RB Prosthodontics
73 Old Kingston Rd,
Ajax, ON
L1T 3A6

HOURS OF OPERATION
---
Monday: 7:30 am - 5:30 pm
Tuesday: 10:00 am - 8:00 pm
Wednesday: 10:00 am - 8:00 pm
Thursday: 7:30 am - 5:30 pm
Friday: By Appointment Only
Saturday: By Appointment Only
Sunday: Closed